Paint by Numbers beautiful red moon 2-pieces
Paint by Numbers beautiful red moon 2-pieces
SKU
art-natur-145-2-teilig-en
We found other products you might like!
Paint by Numbers beautiful red moon 2-pieces
Paint by Numbers is known as a style of art performed by filling in pre-numbered areas on a canvas with specific matching colors of paints. No previous skills are required. myPaintLab offers thousands of contemporary designs and require no blending of colors, so painting a beautiful artwork is easy! This kit includes everything you need to get started.
Choose the size, stretcher bars and stretching service combinations from the drop-down boxes above to order. Click to learn more about What Painting by Numbers is and check out more about the stretcher bars and stretching services that we offer.

Why myPaintLab
Custom Production: myPaintLab produces for each customer order. That means we print and configure for every order placed by customers. We do not produce standard products with mass production assembly. We produce exactly what customers have decided from our wide range of themes and formats.
Paint by Numbers Art: We explore new themes that are suitable for Paint by Number method and ensure Paint by Numbers can go way beyond simple hobby painting and one can paint real artworks with painting by numbers.
Innovation: We keep developing themes that cover extraordinary art styles and motifs. We also innovate the designs and formats of Paint by Numbers. We build extra-large format themes and develop more panels designs that are suitable for impressive room decorations.
---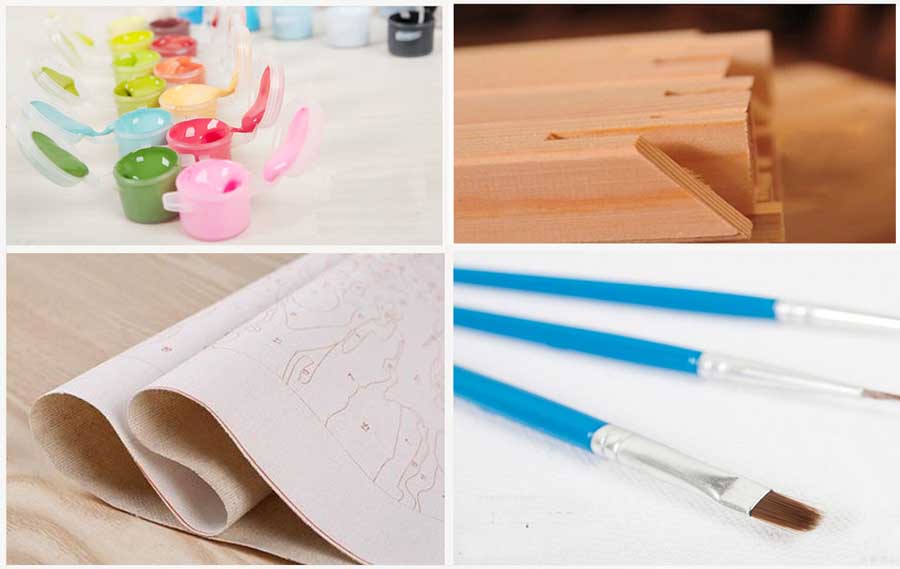 ---
What's in the package?
- 1 x acrylic-based paint set and painting instructions
- 1 x pre-printed numbered high-quality canvas
- 3 x paint brushes
- Optional: Stretcher Bars and Stretching Services
Why Painting By Numbers?
- Paint your own artwork masterpieces yourself.
DIY Home Decoration
- Perfect gifts for almost all ages
- RELAX - Take your mind off anxieties and relieve stress
- Paint together and create stronger bond with
your loved ones
- Painting makes both adults and kids focus better
- Painting practice enhances your real painting
skills and sense for colors
---

Painting By Numbers: Before – Work in Progress - After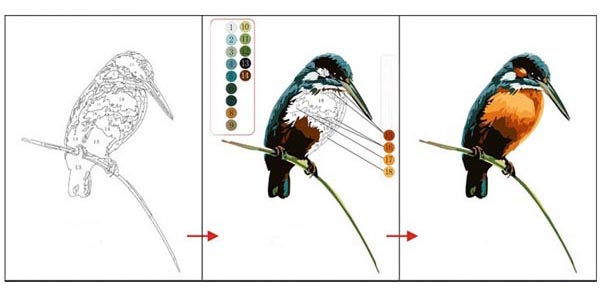 ---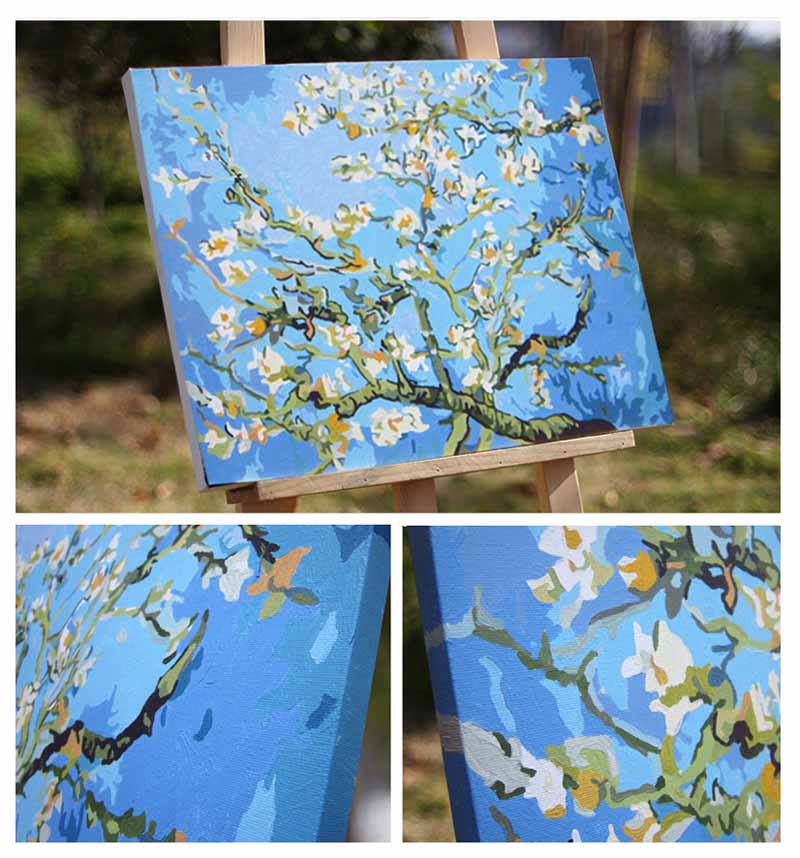 Step by step instructions for Painting By Numbers