myPaintLab Portraits: Hand created paintings artworks from photos in different styles
myPaintLab Portraits turn your photo into Hand-Painted portrait artworks. Each photo becomes a one-of-a-kind masterpiece.
Digital portrait art styles we offer: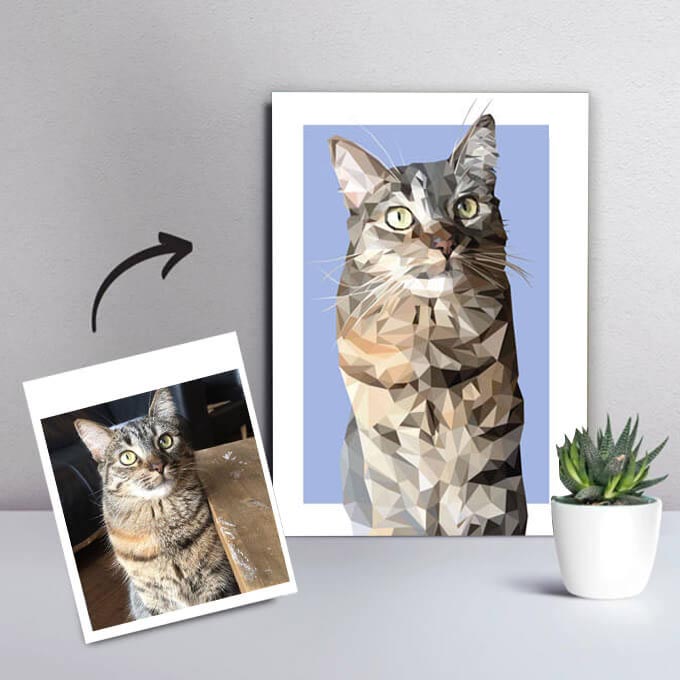 Polygon Art Style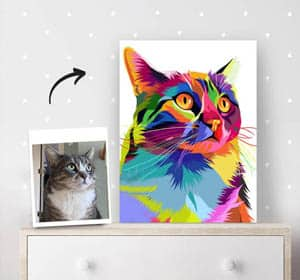 Rainbow Effect Style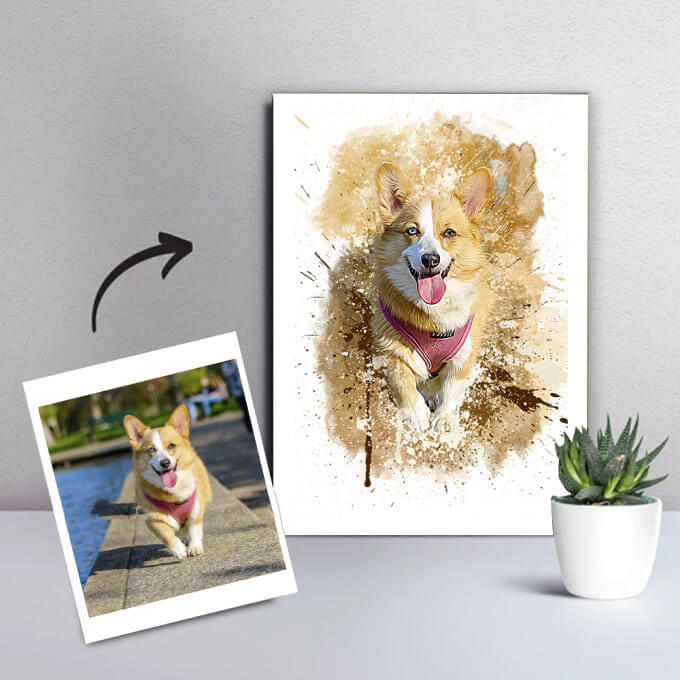 Watercolor style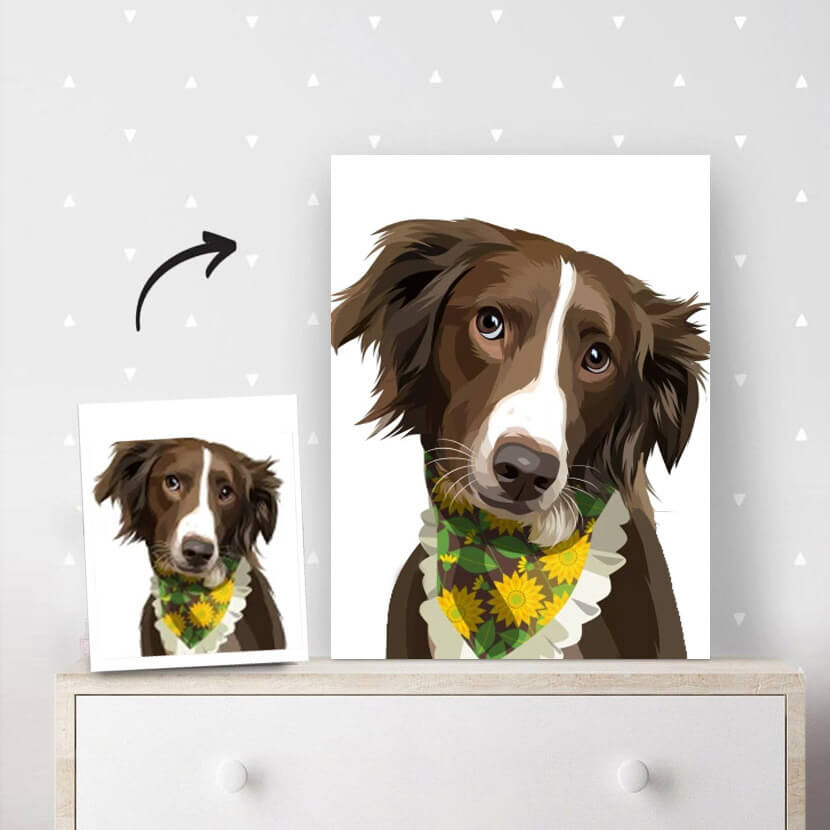 Vector Art Style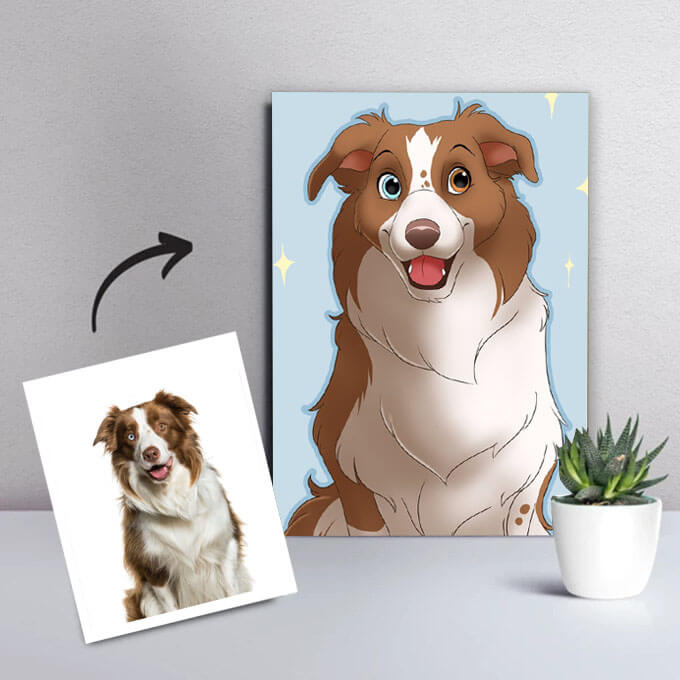 Cartoon Film Style

Custom pet portrait in different costumes
Physical media for your portrait art work we offer:
We offer two ways of bringing your portraits in to real wall deco artworks:
I.  We print your portraits on canvas and stretch the canvas over wood stretcher bar frame.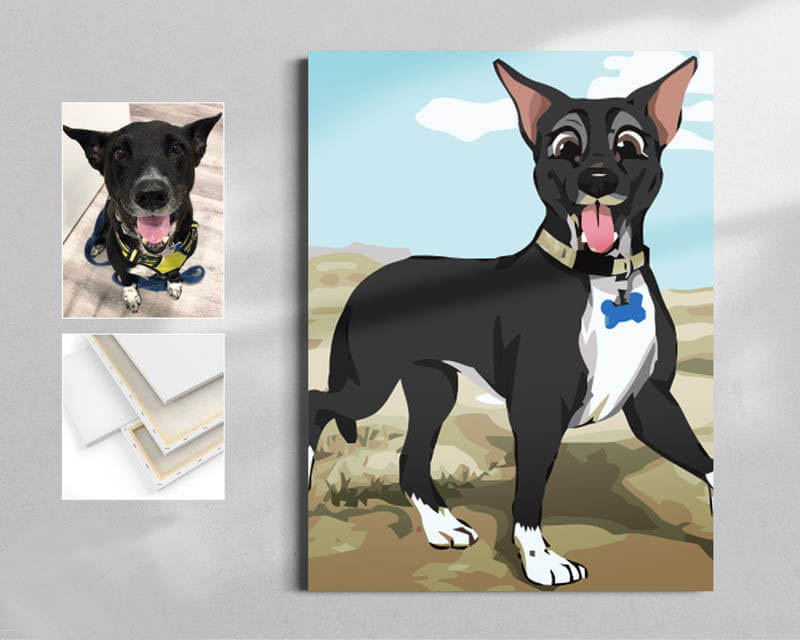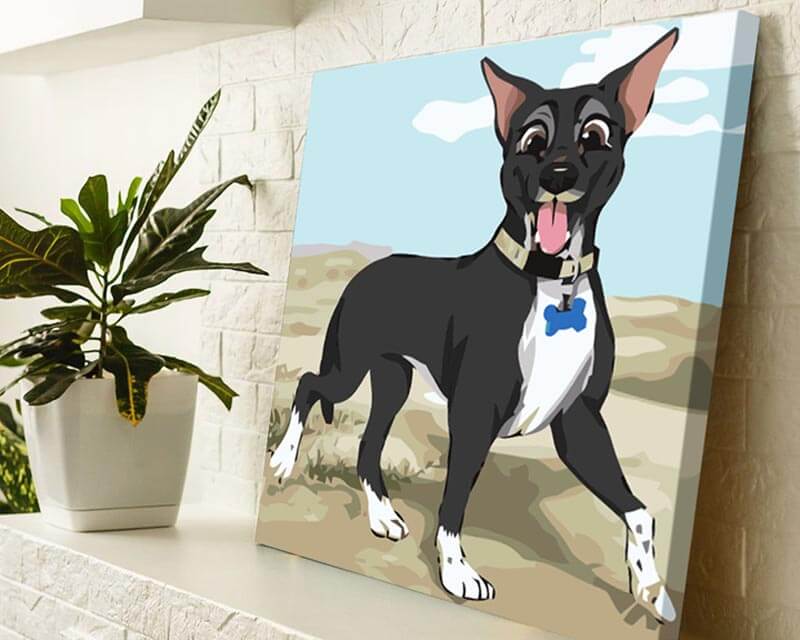 II.  Umwandlung Ihrer Porträts in eine Malen nach Zahlen Motivvorlage
We convert your portrait into Paint by Number kits and you can paint the portrait yourself in acrylic paints! Check what is Paint by Numbers here. Note that with Paint by Numbers kit you need to paint the portrait Yourself but you will get everything you need to do the painting, and you do NOT necessarily need to have any knowledge & skills about painting.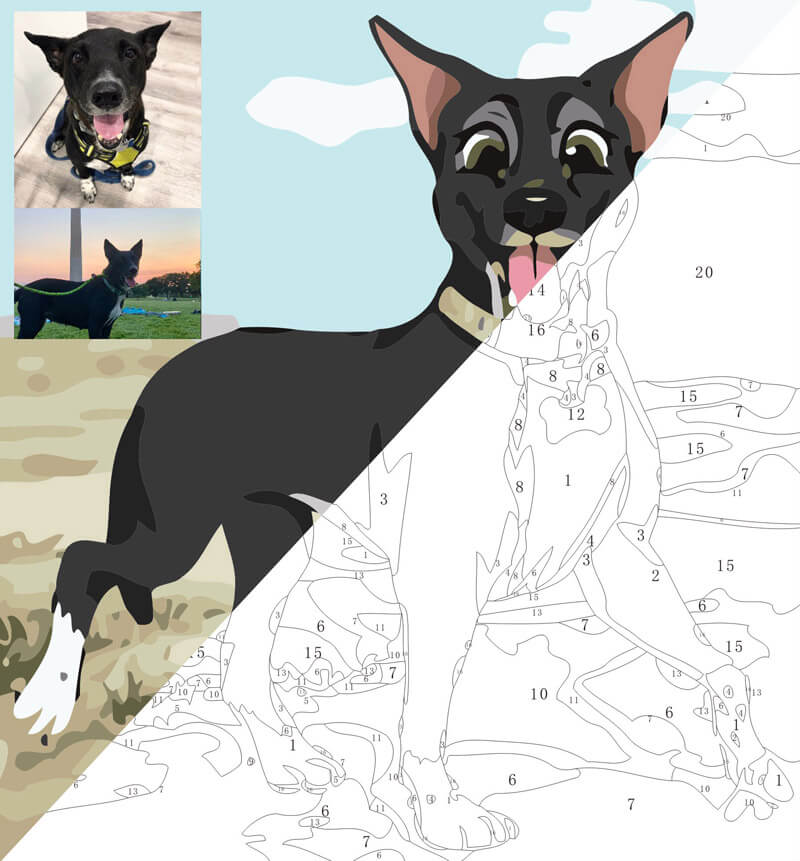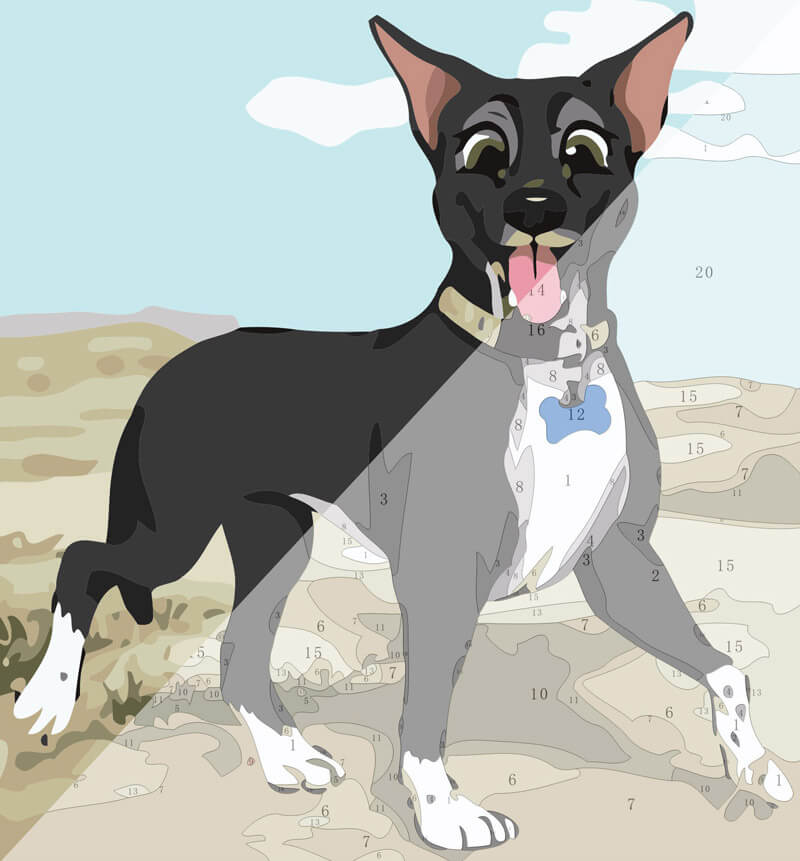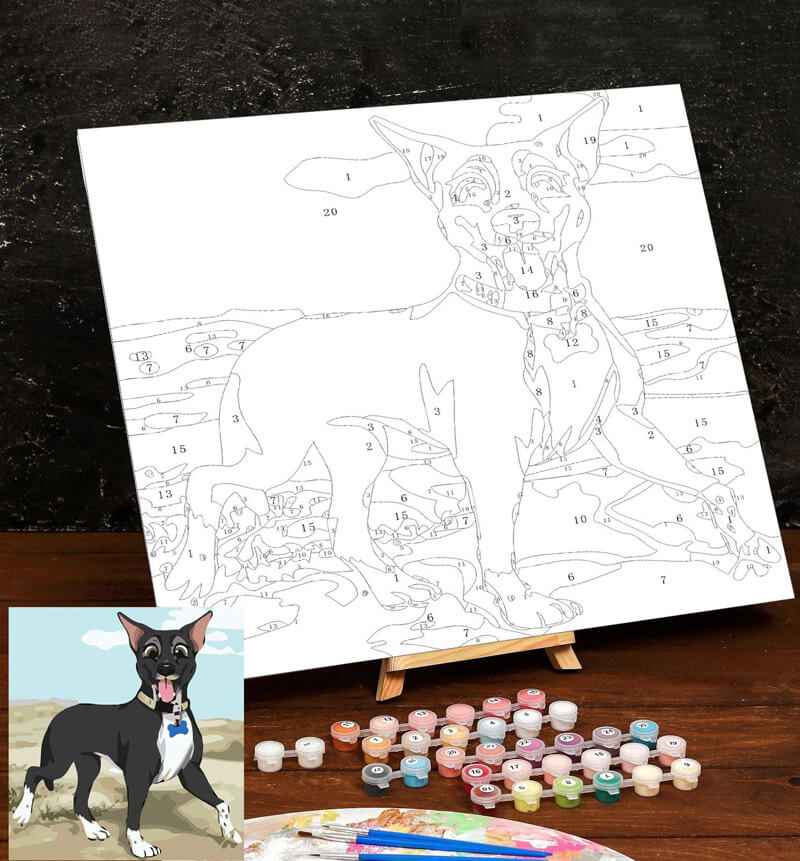 In both ways you will get the digital portrait for other ways of printing, sharing and social media presentations, and of course you can choose to have only the digital version.
How to order:
1.) Select from the below offer listings the art style and physical media, upload your photos and place the order
2.) Our artists will hand create your portrait artwork
3.) Review your art online and approve or request a free modification.
a) If you order only the digital version, the digital data will be sent to you per email after the portrait painting is done (portrait painting takes about 3-5 working days).

b) If you order the canvas print service, the printed canvas will be sent to you (Canvas printing takes about 2-3 working days). Digital file sent per email.

c) If you order the Paint by Numbers kit for your portrait, we will send you the kit with everything you need to do the painting yourself. (Paint by Numbers kit production takes about 5 working days). Digital file sent per email.