What is myPaintLab DIY Painting by numbers and what does it bring to us?

Painting by Numbers divide a picture into sessions, each marked with a number that corresponds to a particular color. Simply painting all outlined and numbered sessions and ultimately the picture emerges as a finished beautiful masterpiece, even if you've never painted before in your life! Check out what is Paint by Numbers and how it works with more details here. Because a Paint by Number painting needs to be painted by yourself, so people also name it as DIY Paint by Numbers.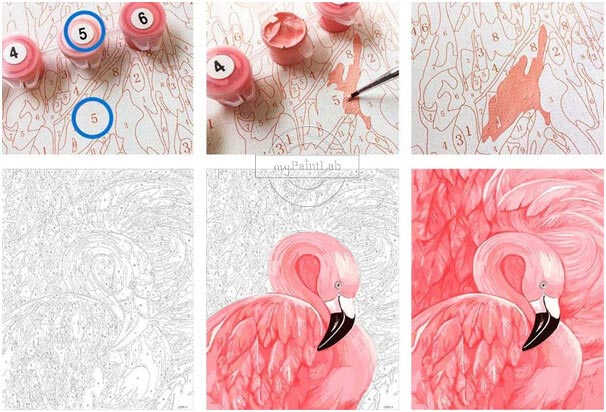 With decades of history, DIY paint-by-number kit spreads all over the world. With the painting by number method , painting becomes easy and fun,everybody can paint master pieces by their own.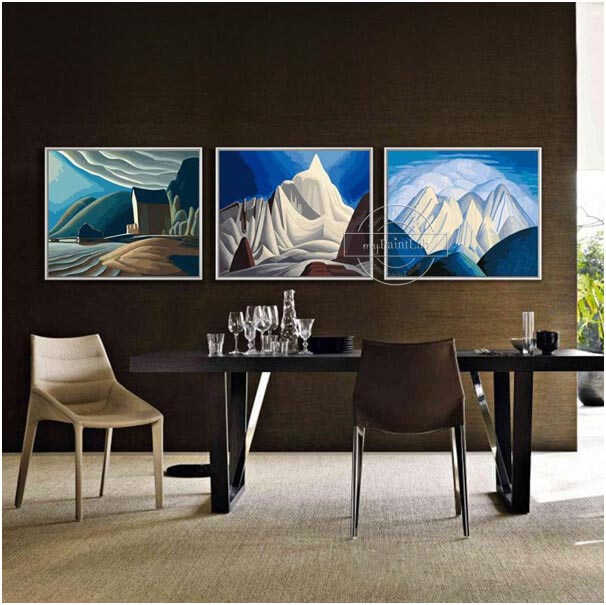 With MyPaintLab's DIY Painting by Numbers products:
    - You can improve your aesthetic and patience and can also use it as a great stress relief method
    - You create your own masterpiece with fun and proud. Upon the completion of the painting, you have a sense
       of achievement and self-confidence.
    - For kids, painting experience will help to develop their artistic potential, improve hand-eye coordination
       and cultivate a good hobby. Group painting also improve your teamwork or family relationship bonding.
    - DIY Paint by Numbers are perfect gifts. Invest in your friends and family and give the the perfect gift. To
       make it even more special, send us your photos to transform into a personalized DIY Paint by Numbers kit.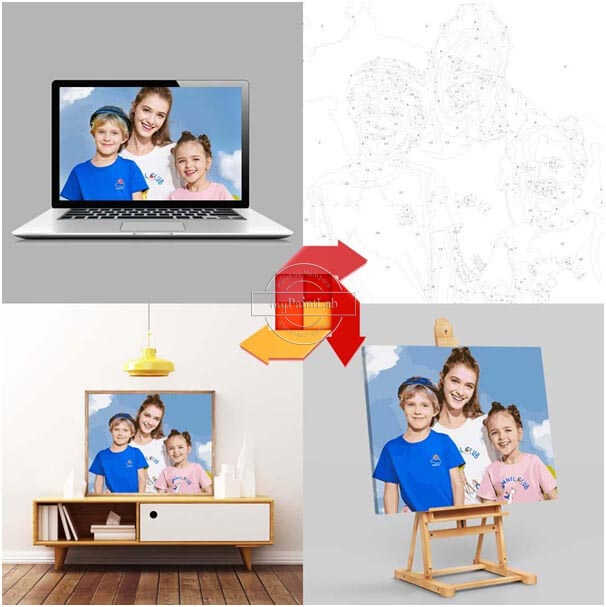 1. myPaintLab DIY Paint by Numbers offers VARIETY. Variety means very large scope of themes instead of limited products or series. myPaintLab currently offers more than 2000 themes (and keep growing fast) that cover a wide range of styles and types of paintings. From Eastern to Western Art Styles, from Abstract, Contemporary, Classical, Realism, Folk to Expressionism, from Animal, Flowers Portrait, Buildings to Culture and Landscape…, you can always find the themes that fit your taste and hobby. Variety also means abundant choices of formats and sizes. We offer formats from 30x40cm to 80x180cm, as well as multi panel design from two-panel to six-panel designs, and large panorama formats.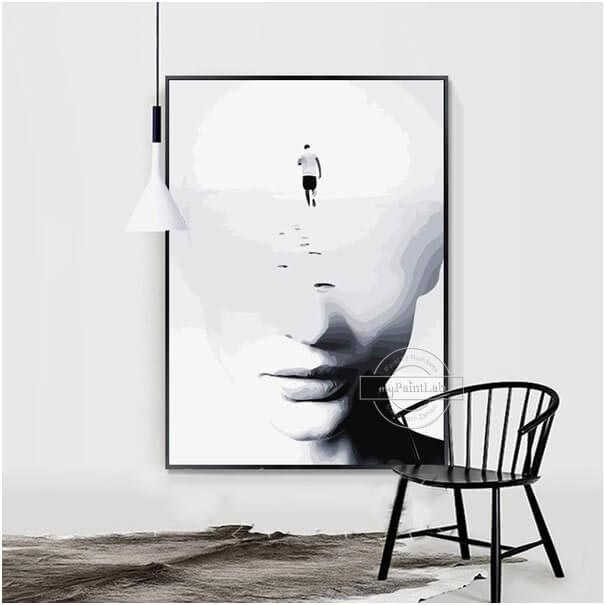 2. Due to the large variety of products we offer, myPaintLab always builds to order and not build to stock. We produce the theme template and paints set per customer orders, normally with 24-48 hours.
3. myPaintLab can therefore also support extensive tailor-made Paint by Numbers productions with different sizes and designs (large format / more panel design), for private customers (family portraits, pet photos and holiday pictures and so on), companies (souvenirs and promotion products) and Paint by Numbers dealers who wants to have their own collection of themes and own the exclusive rights for the themes.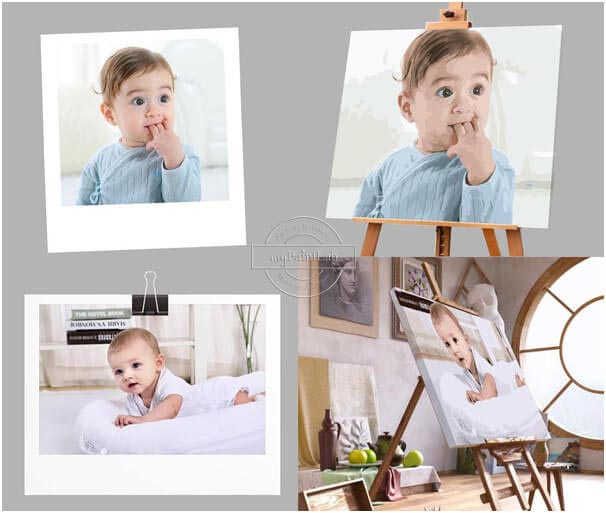 Custom DIY Paint by Numbers - Baby Portrait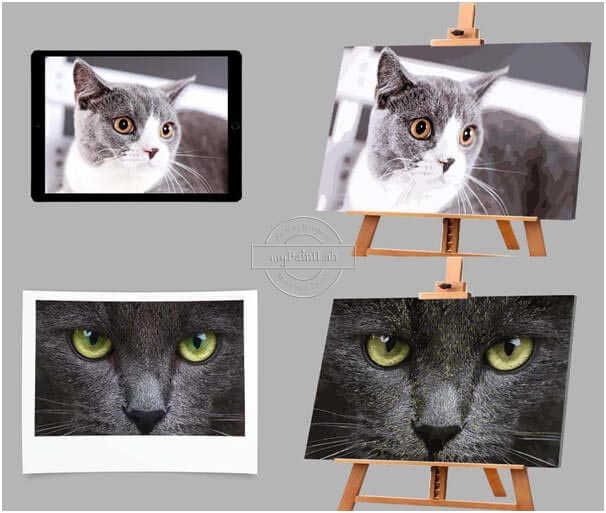 Custom DIY Paint by Numbers - Pets
While doing DIY painting, you are free to express your feelings. Even though you are being guided by the numbers, the canvas numbers are guiding you in a relaxing way. The nice part of DIY Painting by Numbers is that it all depends on you and your vision. You don't have to be afraid to experiment and find your own style...