myPaintLab offers the matching DIY stretcher bars for all sizes of Paint by Numbers canvas we produce. Please note with the DIY wood stretcher bars you need to stretch the canvas yourself. Check how to do the stretching here. You can also let our professionals to do the stretching for you, in this case, you need to select the stretching services from the drop-down box while you order.
We offer 2 types of wood stretcher bars: Standard and 3D stretcher bars.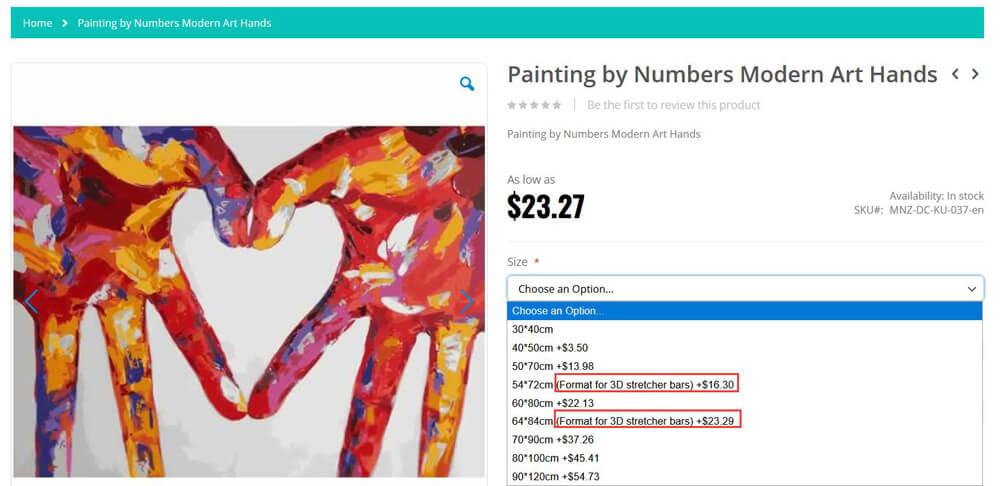 For the canvas sizes noted as "Format for 3D stretcher bars": We only deliver the suitable extra thick 3D stretcher bars for this format/size. If you choose to order with stretcher bars or stretched, the 3D stretcher bars will be included.
DIY stretcher bars for Paint by Numbers are assembled from 4 stretcher bars (made from wood) which all fit together to create the frame for your canvas. You can stretch your canvas prior or after you complete the painting and easily hang your finished paint by numbers creation on the wall or stand your masterpiece up on the mantle for a beautiful display.
The standard stretcher bars offered by us has a dimension of 1.6cmx3.0cm. Robust and elegant for all sizes of Paint by Numbers canvas we offer in store. We also however offer a limited range of extra thick 3D stretcher bars.
What we call "3D stretcher bars" are stretcher bars that are much thicker than standard stretcher bars. The thicker the 3D stretcher bars, the more 3D effect the framed paintings will present.
standard stretcher bar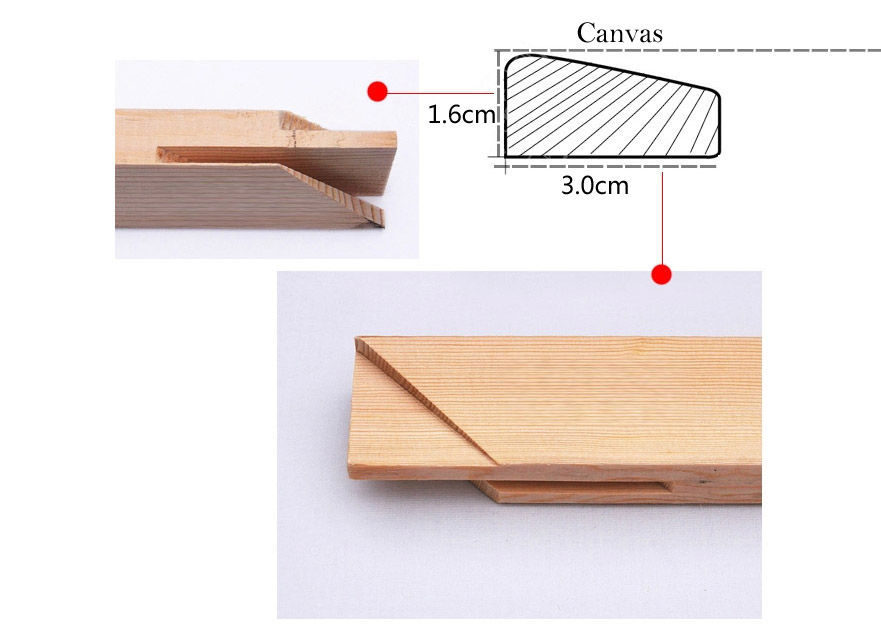 3D stretcher bar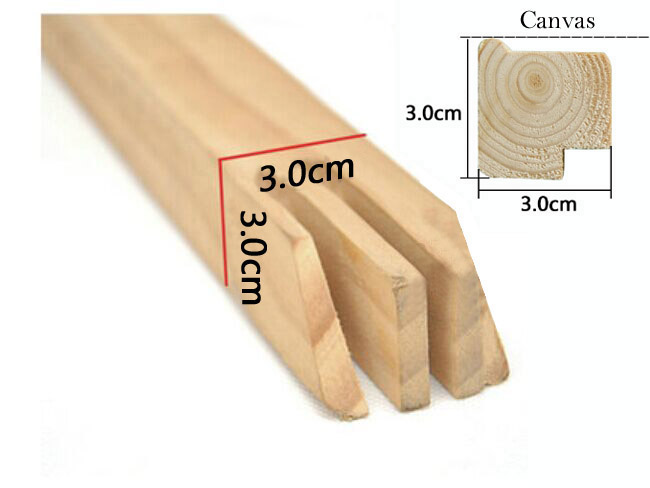 Choose from the wide variety of sizes to match the size of your finished product. Each piece of solid wood framing is accurately measured and sized for a perfect fit.


More Details: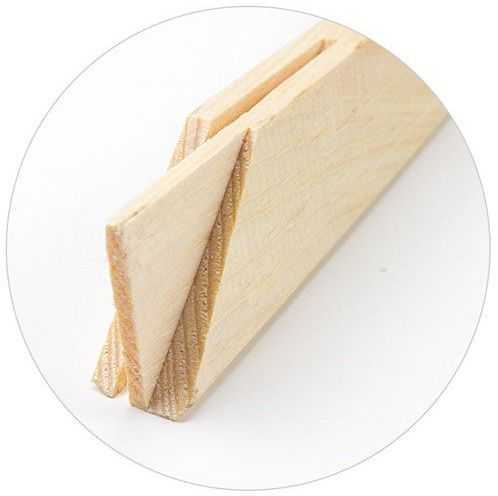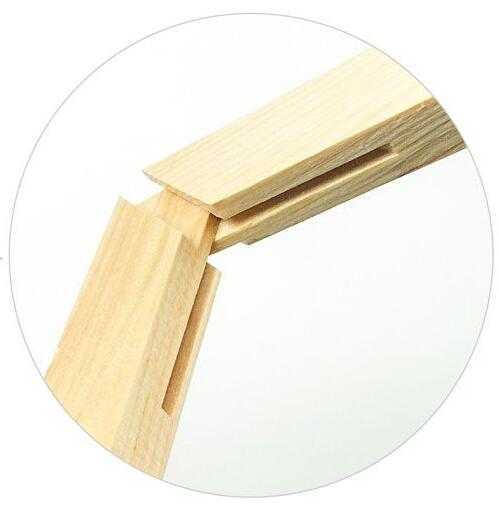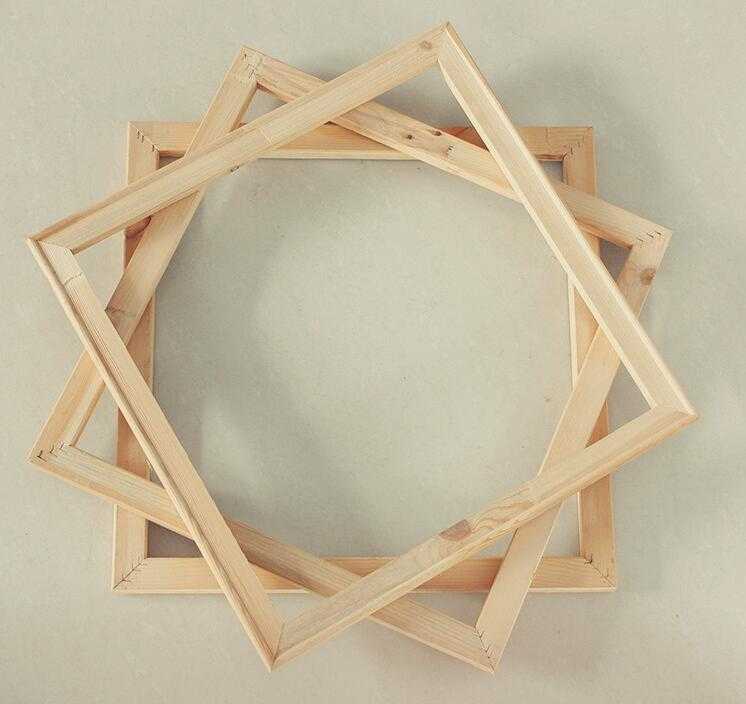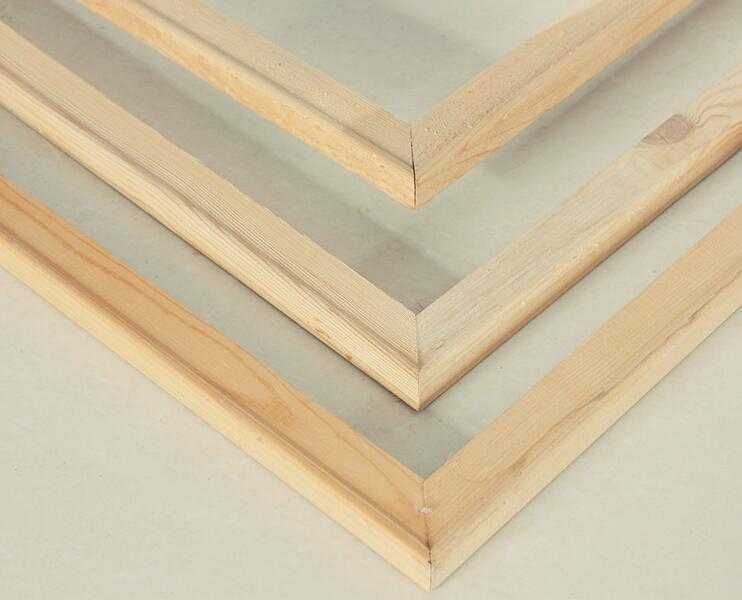 Comparison of 3D frame to a standard frame

Themes stretched over 3D Frames