Custom Paints by Numbers for Pets
Personalized Paint by Numbers from your own pets' photos
Click HERE to go directly to the ordering page
You have your beloved pets at home? Want to give your loved ones something special as present? Think about converting your pet's images into Paint by Numbers canvas and get them painted out as real paintings. It is really something special and with great fun!

First of all if you are new to Paint by Numbers, check out what is Paint by Numbers here, or if you have not much idea about what a custom Paint by Numbers is, click to learn more.
How does a Custom Paint by Numbers for Pets work with myPaintLab Paint by Numbers:
1. Find your favorite pets' Photos and send to us (Please note some dos and don'ts for Custom Paint by Numbers in preparing your photos). For example this photo looks pretty good as an original Photo: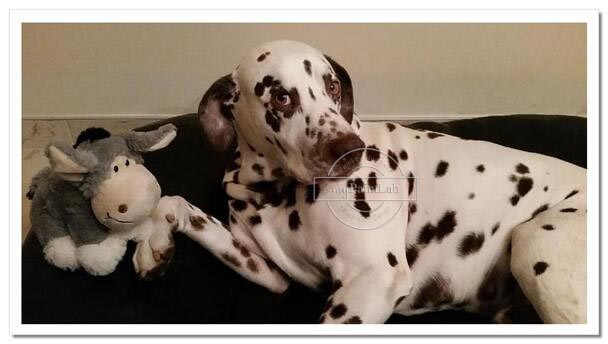 2. Professional designers from myPaintLab will give you a draft effect how a Paint by Numbers will be looked like for your foto. This shows how a final painting will be after you finish painting with the Custom Paint by Numbers kit produced by us. So a draft effect will be looked like this: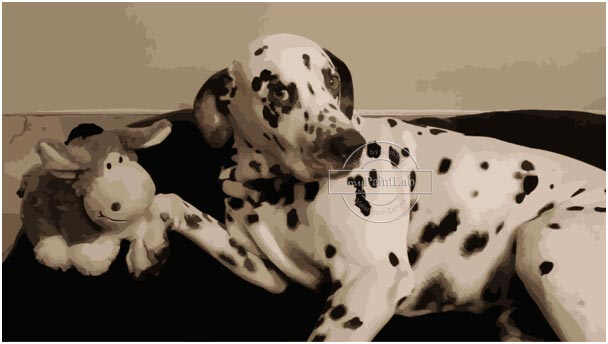 3. If you are satisfied with and confirm us with the draft effect, we will start the production. It takes less than a week to complete. You will then receive our package two days after the Paint by Numbers set that is customized for you. The set will contain::
- A Paint by Numbers template printed on a canvas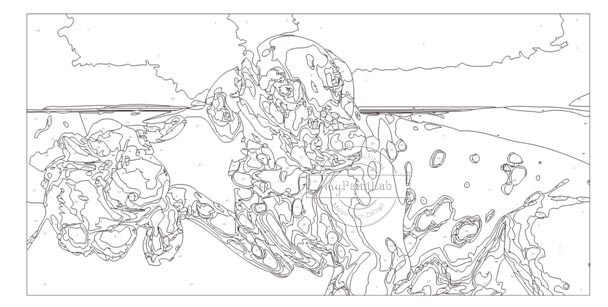 Custom Paint by Numbers for Pets - template with numbered areas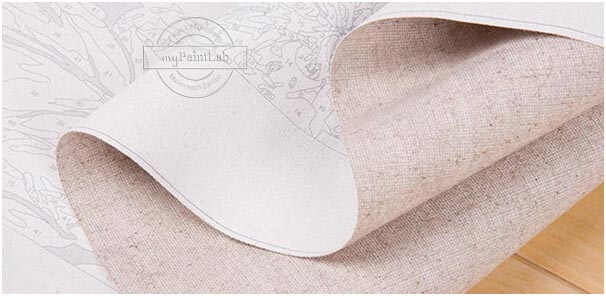 - A complete set of pre-mixed paints as well as the paint brushes you need to complete the painting.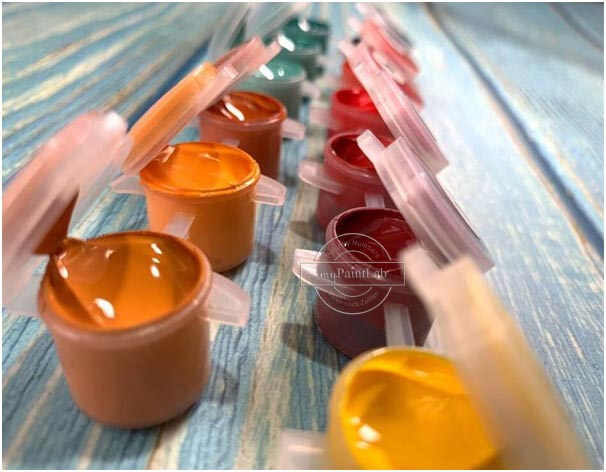 Custom Paint by Numbers - premixed paints set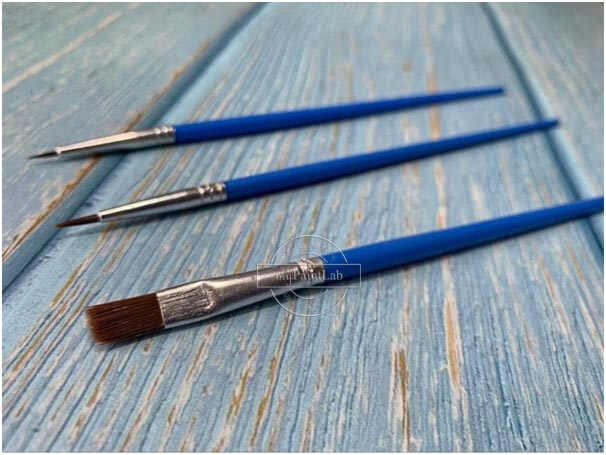 - You can also order the suitable wood stretcher bar set for DIY stretching or, if you like, the stretching service (we do
the stretching for you), so that you you can directly hang the painting on the wall once you finish the painting process.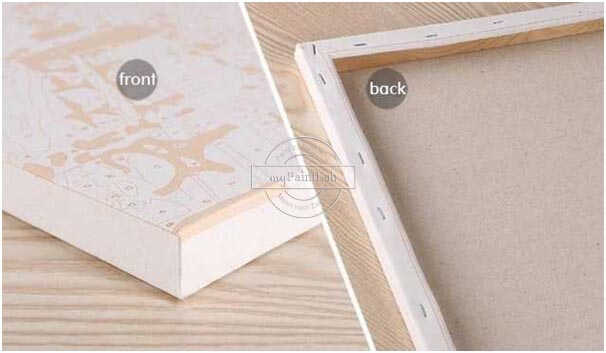 Paint by Numbers stretched over stretcher bars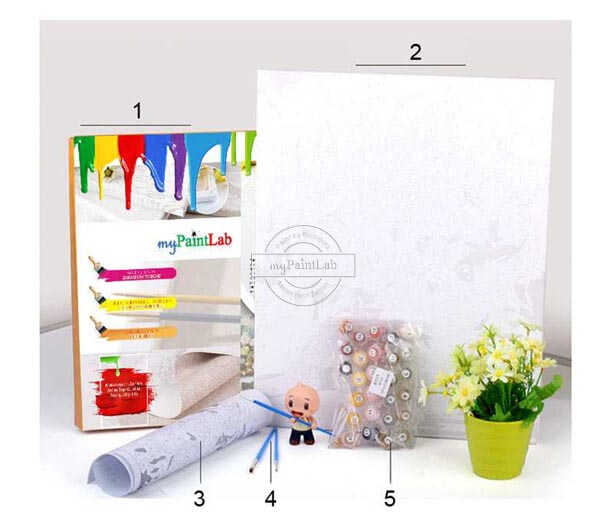 Now enjoy the fun of painting by yourself!!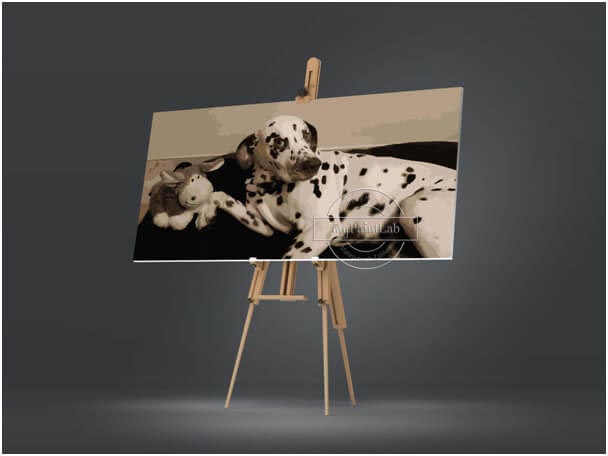 And make sure to put your own masterpiece with your loved pets on the wall and be proud of it…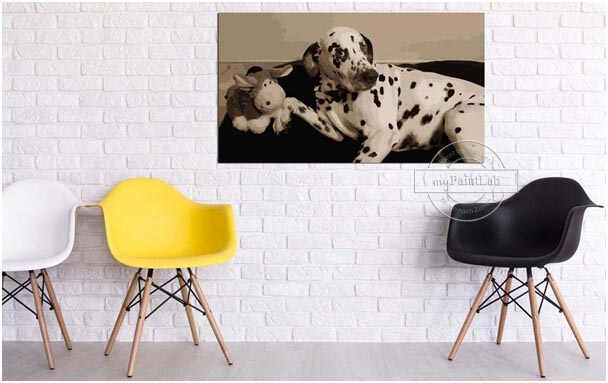 Find out more about Custom Paint by Numbers for Dogs: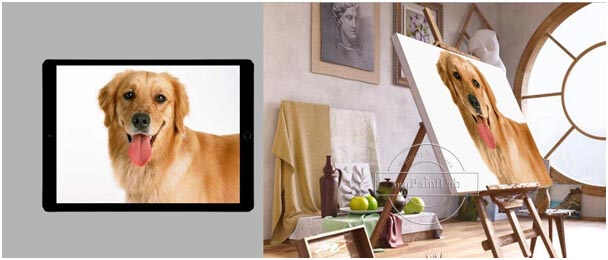 Find out more about Custom Paint by Numbers for Cats: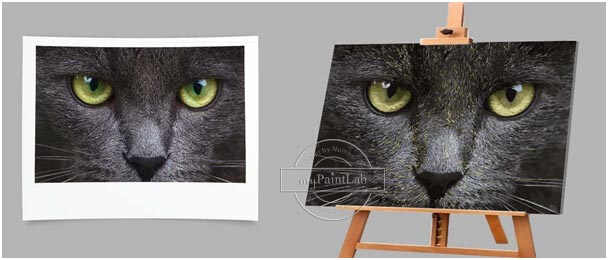 Find out more about Custom Paint by Numbers for Horses: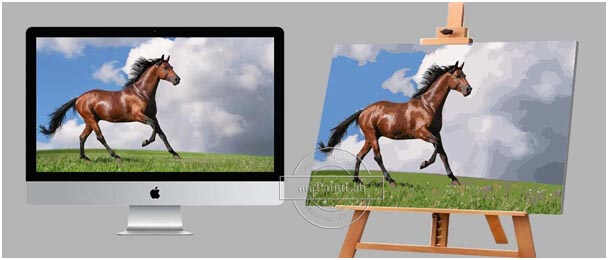 Please click HERE to choose your desired size of Paint by Number kit you want to order (and read the instructions carefully). Send us your photo(s) you want to customize and your requirements (optional) to info@mypaintlab.com. We will let you know in case your photo is not appropriate for a customization. We will start the product after payments are settled. the overall process including shipment will take about 3-6 weeks, depending on the size and volume you order.