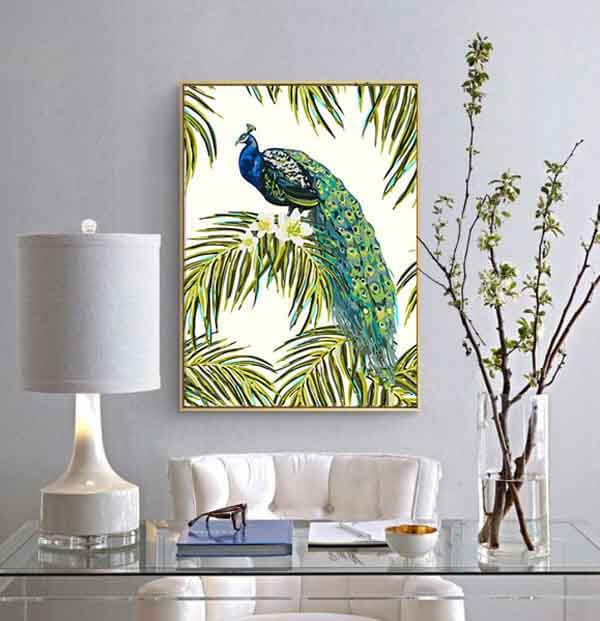 FAQs
Here are answers to our most frequently asked questions by our customers.
I am not an artist, do I need to know how to blend colors or mix colors to complete a Paint by Numbers?
Absolutely not! myPaintLab Paint by Numbers are designed so that every colour is provided for you. No blending or mixing of colours is required
How many paint colours are included in each kit?
Our Paint by Numbers kits include between 20-32 paint pots depending on the picture. We always provide enough paints to achieve the authenticity and details of the painting.
I received my Paint by Number Kit. How do I start?
1.Clear an area to work in. Cover your area with newspapers to keep it clean. It is best to work in a room with a washable floor.
2.If you have not ordered the framed canvas template, unravel your canvas and lay it out so it is flat.
3.Fill a cup of water with which to clean your brush.
4.Sort out the colors correspond to the numbers per user instruction. 5.Start painting!
After you have finished, you could go over any areas with more paint of the same color to add greater depth and contrast.
EXPERT TIPS:
If you would like to finish your painting in the shortest amount of time, start from painting one top corner and branch out. If you paint right-handed, start from the top left-hand corner. If you are left-handed, start painting from the top right-hand corner. This will allow you to continue painting out whilst resting your hand on clean canvas so you don't need to wait for the rest of the paint to dry.

The paints are acrylic based and dry easily. Do not leave the paints uncovered for long periods of time.

Wrong colors painted? Leave it to dry totally, and use the correct color to cover on top of it. Apply thicker paint to cover black border lines to create better effect.

Rinse the brushes thoroughly when changing color. When you stop painting for the day, wash the brushes with clear water to prolong the life span of brushes

If possible. Start with painting the background / lighter colours first. This will make it easier for you later if you need to go over any edges with darker colors.

If you ordered a DIY wood frame, assemble your frame first and attach the clean canvas on before painting. This will help ensure your precious work-in-progress stays stationary. You can either attach the canvas on with pins, staples, or hammer in small nails on the edges.

You may personalize the painting by adding words or your signature, up to your own creativity!
How long does it take to complete a Paint by Numbers?
The length of time it takes to complete a Paint by Numbers kit will vary depending on the size of the artwork, and the hours or time applied to working on it. Paint by Numbers is a relaxing art form which can be completed quickly over a couple days or enjoyed a little at a time over a series of weeks/months. It is totally up to each individual.
Where is my order?
Total Delivery Time = Production Time + Shipping Time
With regard to the production time please check out here
Please check the delivery time and costs here
What is your Refund and Exchange Policy?
If you're unhappy with your order for any reason, let us know per email at info@mypaintlab.com. Check more out here