About Painting by Numbers
What is Paint by Numbers?
Painting by Numbers is an approach (with a kit) that allows people even with no knowledge about painting to paint all kinds of masterpieces by themselves. Painting by Numbers divide a picture into sessions, each marked with a number that corresponds to a particular color.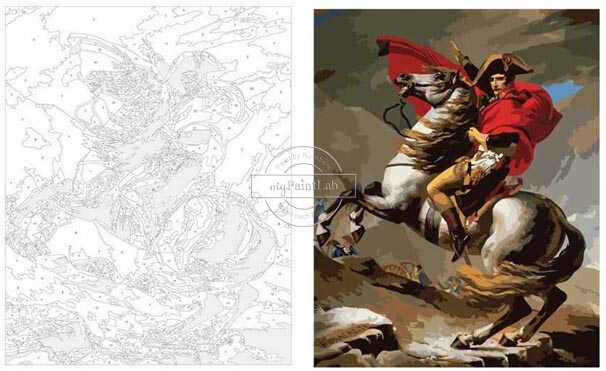 Simply painting all outlined and numbered sessions with the corresponding numbered paint provided in the kit, and ultimately the picture emerges as a finished beautiful masterpiece, even if you've never painted before in your life!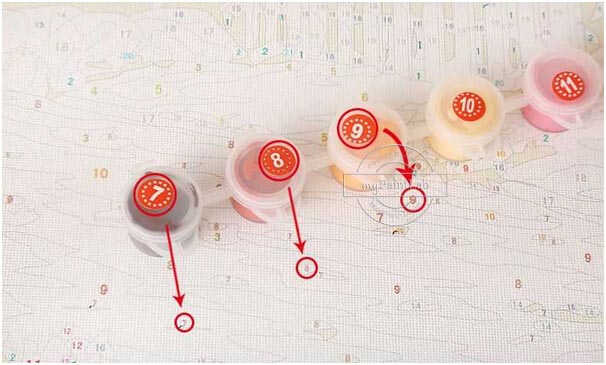 Try to paint one color at a time and clean the brush before you start next color.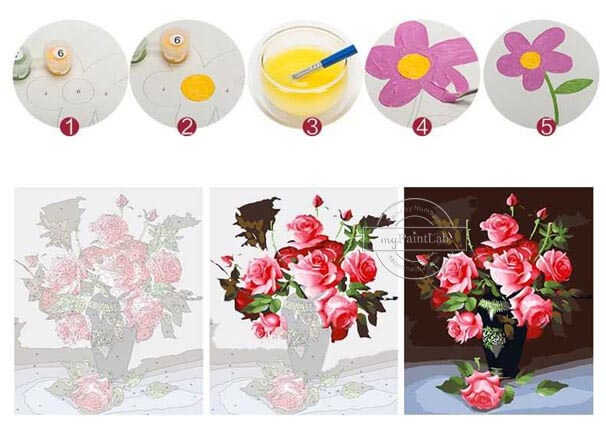 Check out the videos to see how a Painting by Numbers is completed in real life:
Video Paint by Numbers - More han 2000 stunning motives are waiting for you.
myPaintLab motves are great to paint and make a statement in your living room or office. 
The outlined and numbered sessions are printed on high quality canvas, and the premixed paints as well as the paint brushes you need to complete the painting are always included in the Painting by Numbers Kit.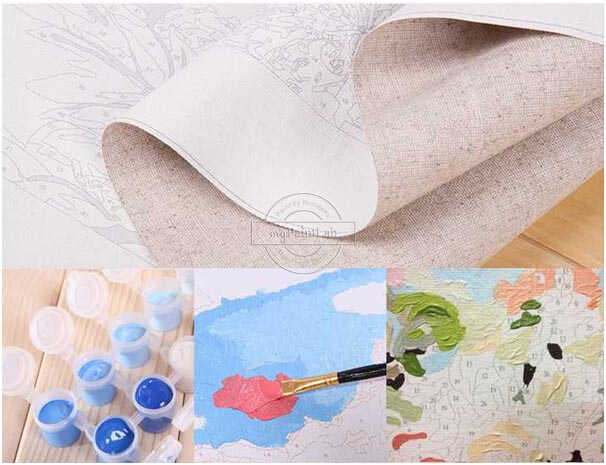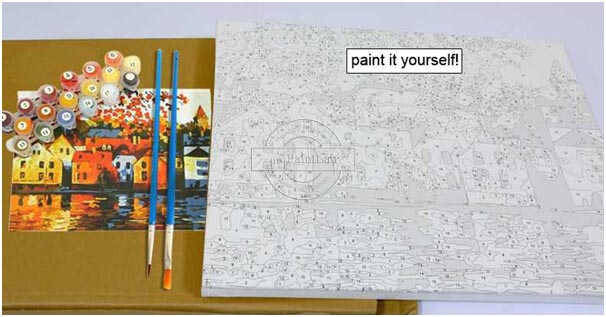 With myPaintLab Painting by Numbers, you can choose to order the Paint by Numbers set with printed canvas only, or order with canvas already stretched over wood stretcher bars (Paint by Numbers stretching service). You can also choose to stretch yourself or frame the paintings yourself by ordering canvas and wood stretcher bars.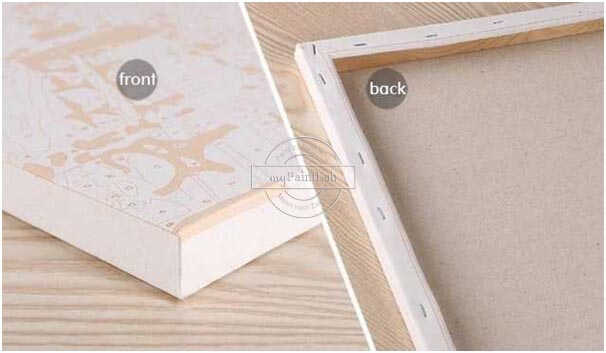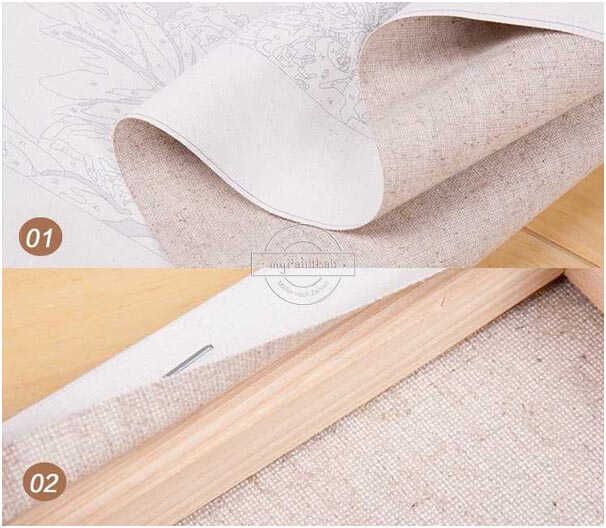 A typical Painting by Number kit will look like this: 1. packaging, 2. canvas with painted outlines (stretched over stretcher bars), 3. a painting guide, 4. paint brushes, 5. Premixed paints you need for this specific painting.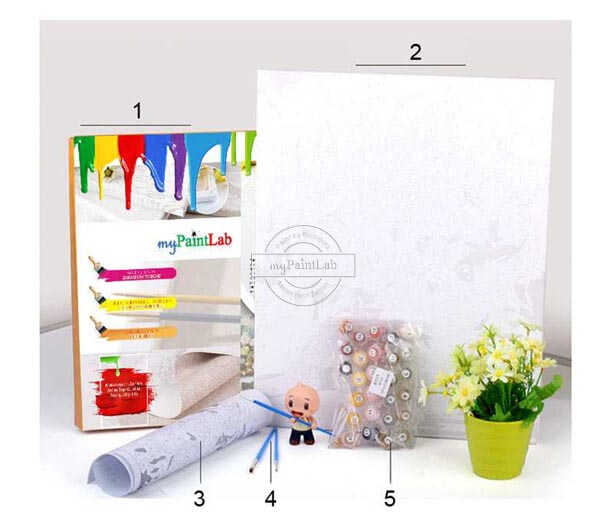 Paint by Numbers used to be seen as toys for kids in early times, so traditional Paint by Numbers are limited with the themes and complexities. myPaintLab Painting by Numbers are more designed for adults. We not only offer large variety of themes, one can choose from themes such as Abstract, Animal, Landscape Painting by Numbers, but can choose from large format Paint by Numbers and more panel Paint by Numbers such as three panel (triptych) to 5 panel Painting by Numbers
Painting by Numbers for adults are more and more geared for DIY room decoration, anti-stress painting and ideal gift ideas.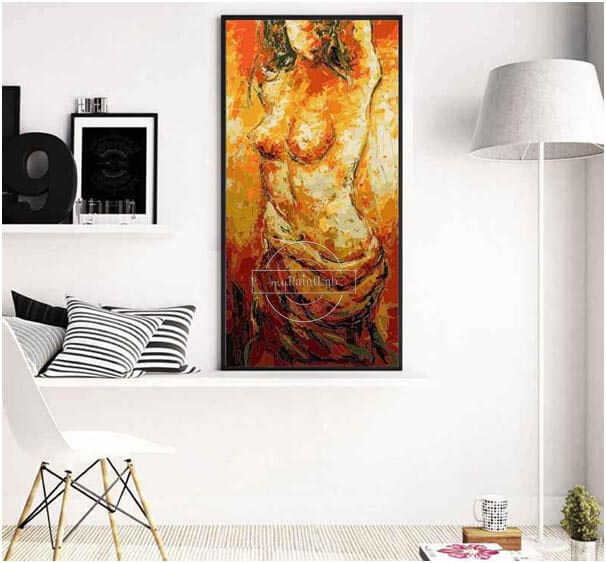 Paint by Numbers for adults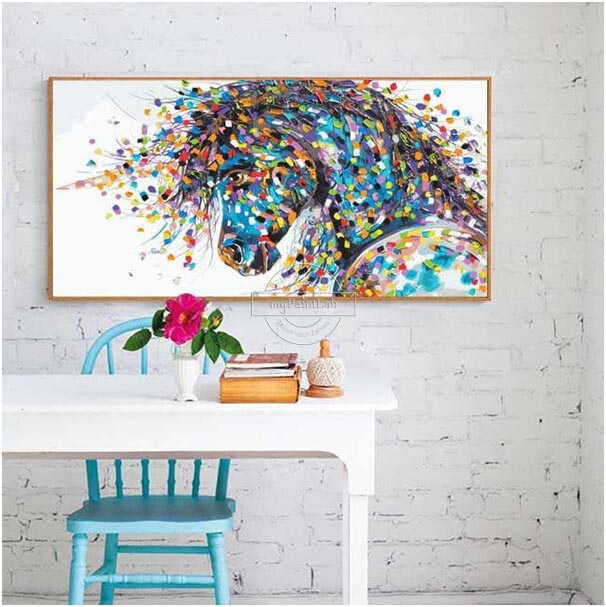 Paint by Numbers for adults unicorn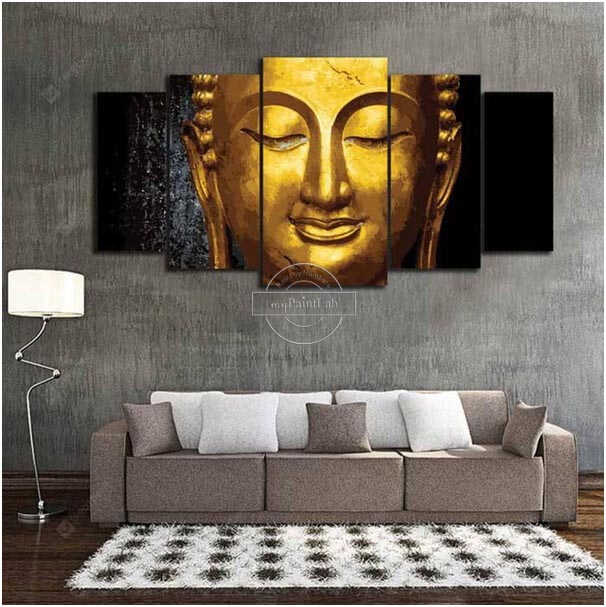 Paint by Numbers for adults buddha - 5 Panel Design
myPaintLab also offers customized Paint by Numbers from your own photos. We convert your photos into Paint by Numbers kits, so that you can paint your loved ones or your own favorite themes.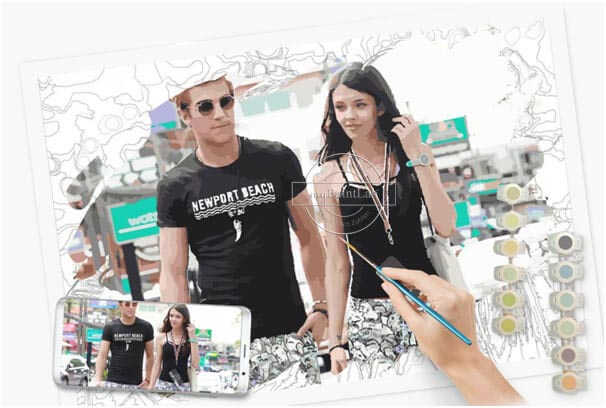 myPaintLab Paint by Numbers has more than 2000 stunning themes and ship all over the world with top quality products. Visit our online store now to pick your favorite themes and design.