Types of Stretcher Bars & Framing Service
Canvas Frames and Framing Services
What we call 3D frames are frames that are suitable for "gallery-wrap". with a gallery-wrap canvas, the edges are painted,
providing an attractive "3D" effect.. 
The 3D frame are shorter than the length of the painted area so that the paintings can be stretched over the edge of the frames.
Standard frames will have white edges but will have the same size as the painting.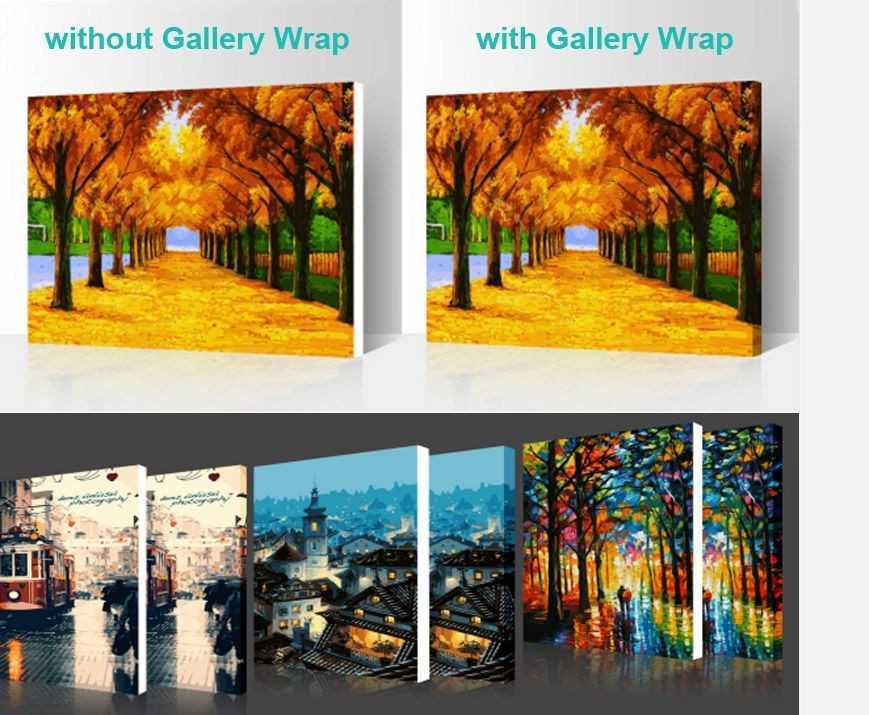 Note for 3D frames: (read if if you want to have 3D frames)

- The thicker the 3D frames (1.8 cm or 3cm), the more 3D effect the stretched painting will show, but the frames will be also smaller.



- Please make sure the theme you select does not have very important details at the edges, because the outer edge of the themes
  (1.8-3.0 cm) will be stretched over the edge of the frames.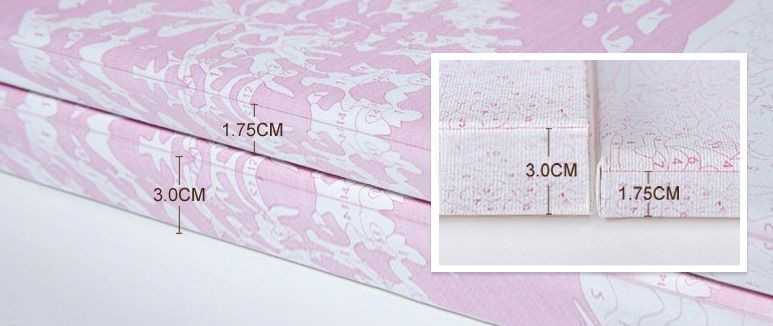 We offer 3 Types of wood frames:
(taking a 40*50cm size Paint by Numbers Canvas as example)
| | | | | |
| --- | --- | --- | --- | --- |
| (Click to order) | Stretcher bar size | Suitable for canvas size | Stretcher bar thickness | Gallery Wrap |
| 3D frame type 1 | 34x44 cm | 40x50 cm | 1.75 cm | Yes |
| 3D frame type 2 | 36x46 cm | 40x50 cm | 3.0 cm | Yes |
| Standard Frame | 40x50 cm | 40x50 cm | 1,75cm | No |
        3D frame type 1                             3D frame type 2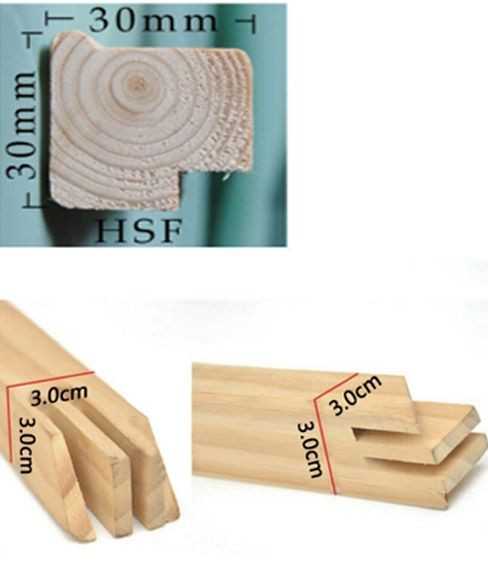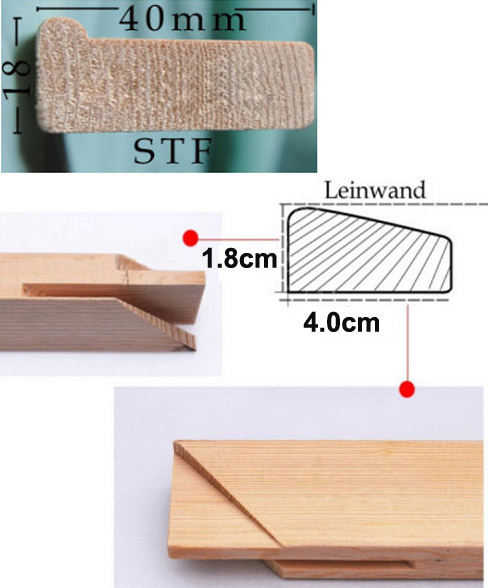 Standard Frame, similar to 3D Frame Type 1,
except 1,8cm longer at each end.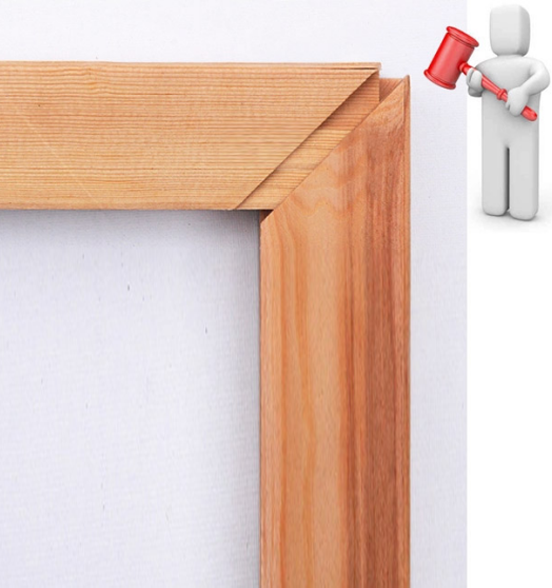 Framing Services
We can stretch the Paint by Numbers canvas template over the wooden frame per your request.
After you have decided the theme, format of the Paint by Number product, you can order from here the framing service, and you will have the canvas ready stretched over frames delivered.
Stretching and framing yourself
There are two situations you may need to do the stretching yourself:



1.The format of the canvas ordered are way too big for normal shipment alternatives



2.You can order the stretcher bars without our stretching service and can do the stretching yourself.


In either case, please:
- Either contact your local oil painting accessory suppliers for frames or framing service.
- or follow the instructionsfrom us and do the stretching. It is not rocky science and every one shall be able to manage that.