Product Description
Features
Tags
Reviews
Add Review
Principals to Note
Procurement Service
Details
Malen nach Zahlen für Erwachsene Tiere Elch Hawai
Dieser Artikel ist ohne Rahmen. Der Rahmen - und Bespannungsservice muss extra bestellt werden.
Personalisierte Malen nach Zahlen eigenes Foto: Bestellen Sie ein Malen nach Zahlen Portrait von Ihren eigenen Bildern.
Bis zu 15% Rabatt durch interessante Preisangebote für unsere loyalen Kunden.
Informationen zu den Lieferzeiten und Versandkosten.

Die Zahlenmalerei wird immer beliebter! Ursprünglich für Kinder konzipiert, finden immer mehr Jugendliche, Erwachsene und auch Senioren Spaß an dieser Beschäftigung. Das liegt nicht nur an der grossen Motivauswahl, die nunmehr angeboten wird, sondern auch daran, daß die Lust und die Fähigkeit zum Malen in jedem Menschen verborgen ist. Die Malen-nach-Zahlen Technik vermag diese Eigenschaft zu wecken, wenn der Hobbykünstler durch gute Malergebnisse belohnt wird und seine Werke bewundert werden.
Lieferumfang:
- 1x Malvorlagenset (je nach Ausführung 1-5x nummerierte Malvorlagen)
- Feine hochwertige Malpinsel
- Acrylfarben auf Wasserbasis in Töpfchen mit Deckelmechanik oder Tuben.
- Malfertig gemischt. Einfach zum Öffnen und Schließen. Malen ohne Geruchsbelästigung.
- Gebrauchsanleitung als Referenz für das Malen nach Zahlen Set.
------------------------------------------------------------------------------------------------------------
Verdünnung der Farben und Pinselreinigung mit klarem Wasser.
Optional: Keilrahmen und Bespannungsservice

Achtung: Nicht geeignet für Kinder unter 3 Jahren, wegen Erstickungsgefahr von Kleinteilen.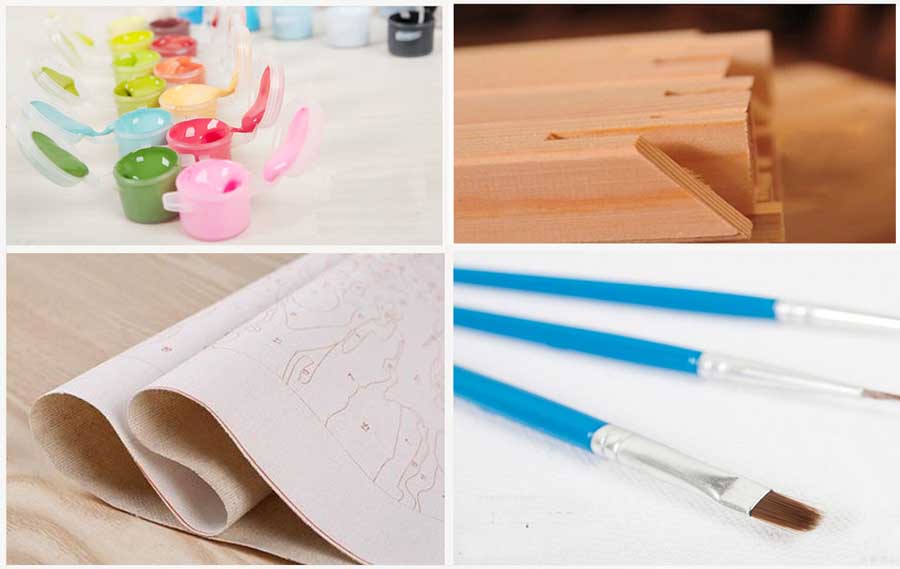 ---
Malen-nach-Zahlen Prozess zur Umsetzung – Vorher-Nachher:

Für die Arbeit des Hobbymalers sind nicht nur exakte, dünne Umrisszeichnungen wichtig, sondern auch gut lesbaren Zahlen!
---

Schritt-für-Schritt Anleitung für das neue Hobby: Malen-nach-Zahlen

Für alle Malen-nach-Zahlen-Fans halten wir die richtigen Motive bereit. Wir legen grossen Wert darauf, die beliebtesten Malthemen aufzugreifen: Tiere, Landschaften, Blumen, berühmte Bauwerke und Gemaelde, die vier Jahreszeiten etc.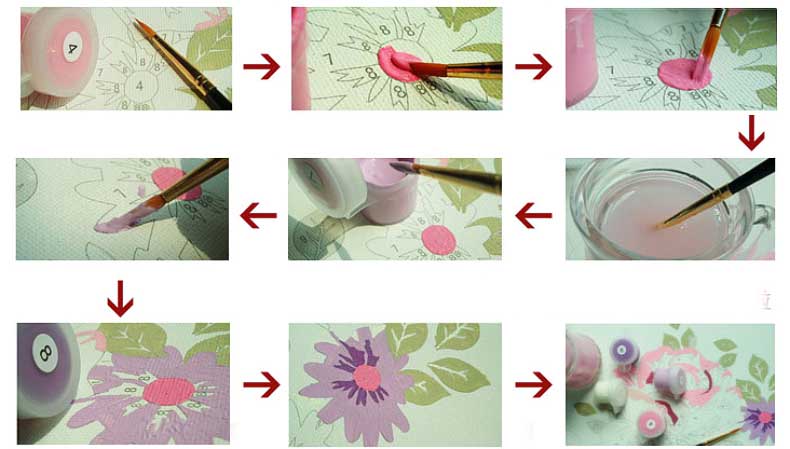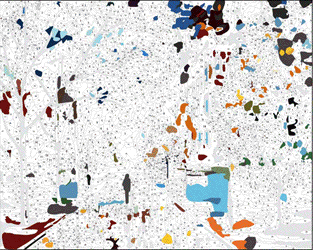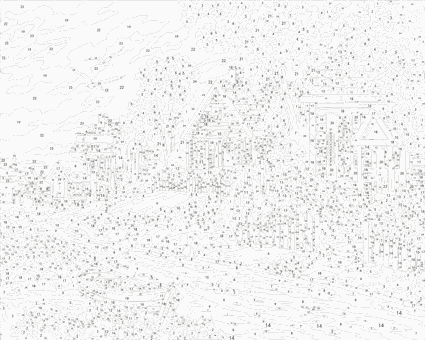 Additional Information
| | |
| --- | --- |
| Size | 30*40cm, 40*50cm |
| Panels | 1 panel |
| Types of themes | Animal |
| Paint by Numbers complexitiy levels | Medium |
| Apply MAP | Use config |
Order & Delivery
B2B Ordering please check out

here

.
B2C Ordering - If you are a private customer: 
We ship products to our customers globally, either from our German Fulfillment Center or from our China Fulfillment Center. There are relative limited themes that are available in Germany while our Chinese Fulfillment Center has a complete range of themes available.
For customers in Germany : Please pay attention to the availability status for the items you are about to order. For the items available in Germany, it takes about 2-3 days to reach customers in Germany. For the items that are not available in Germany, we need to ship out of our China Warehouse and the delivery takes 2-4 weeks (shipment costs remains the same though).
For customers from European countries other than Germany : if the items are available in Germany, additional shipment costs of 7,99 Euro (or 9,99 Euro for large items over 60cm length) would have to apply, if you want the items to be shipped from our German Fulfillment Center(delivery within a week). If the items are shipped out of our Chinese Fulfillment Center, only the system shipment flat rate will apply (Delivery takes 2-4 weeks).
For the customers from the rest of world : all items will be shipped out of our Chinese Fulfillment Center and only the system flat rate will apply (Delivery takes 2-4 weeks).
The stretcher bars and stretching service can be ordered separately without additional shipment costs.
You can check the item availability status in 3 ways:
1, By checking the "Features"Tab next to the Product Description Tab for each item.

2, By applying our store filter under Themes Category: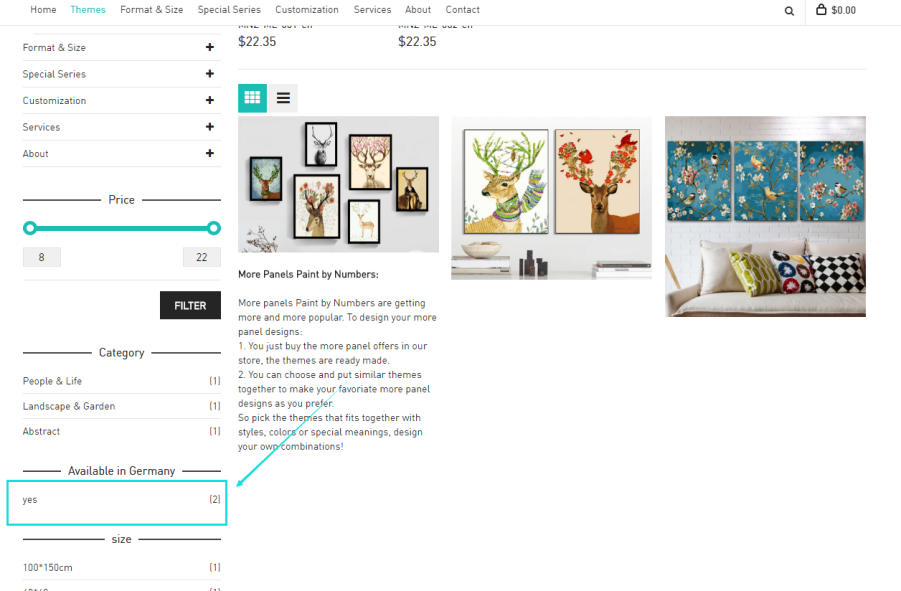 3,By using the Advance Search Function of our store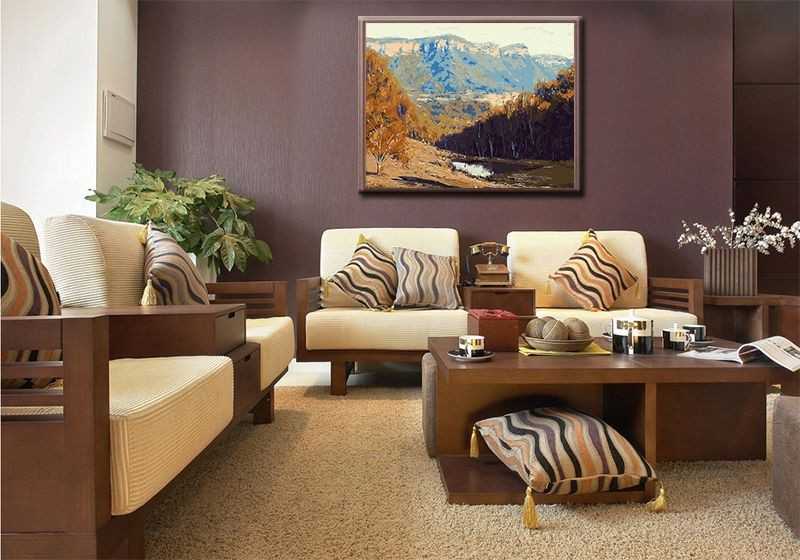 Further Services:
We offer a full range of professional services to ensure full satisfaction of MyPaintLab customers:
Stretcher Bars
Click here to order Stretcher Bars that fits the themes you order, find out more about different stretcher bars we offer here.
Stretching Services
If you want your Paint by Numbers to be delivered ready stretched, click here to order the stretching services.
Customized Paint by Numbers
If you want to have Paint by Numbers themes created from your own photos, click here to find out more for private customers and for commercial purposes.
Professional Image Editing Services
For the photos you want to convert to Paint by Numbers themes, sometimes it would require the photos to be optimized or retouched in an ideal way, or composed with different backgrounds or effects. find more about image editing services for private customers and for commercial purposes.